mirror print
time to reflect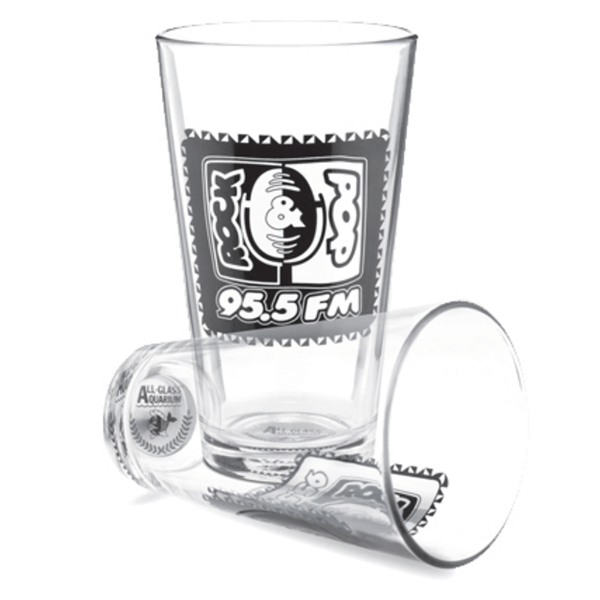 What is it?
Mirror print is an innovative print process we offer at our California location that allows you to view your art from the inside out. The reflective imprint shows through a clear item to give it a mirror effect, allowing you to brand drinkware in a whole new way and get through to your target audience!
What can I print on?
This new printing technique is available on various clear items. Due to the nature of this printing technique, it must be seen through a transparent surface. From the outside looking in, this reflective ink gives you something to think about. This includes glass and copolyester items. (elgin bottles are excluded)
---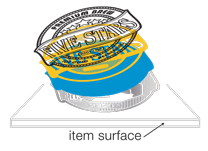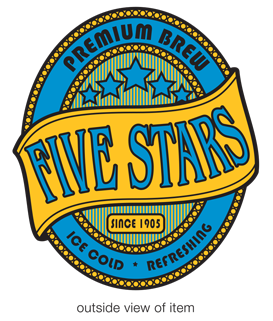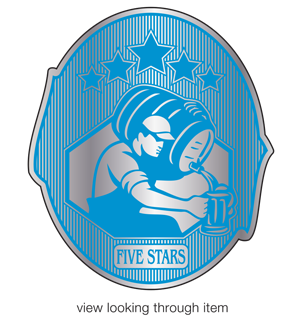 *please note that depending on the color behind the mirror ink, imprints may require a second color run to ensure a quality print
---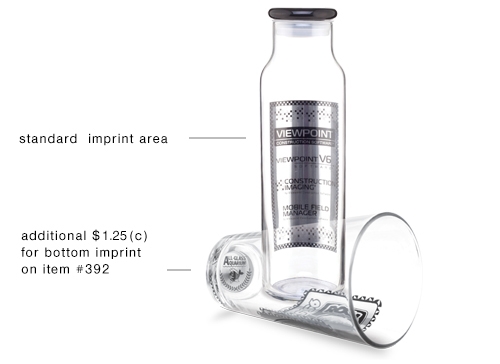 What's the cost?
The mirror imprint is the same cost as an additional color for standard imprint locations. Setups apply.
The mirror effect requires a second color printed behind the mirror ink in order to display the effect. So any item that uses the mirror effect will need to print at least 2 colors. (The image to the left is using mirror and black imprint colors.)
In addition, item #392 (the 16 oz mixing glass) offers the option of printing on the bottom of the glass. Due to the nature of this printing process along with the location, there is a bottom imprint cost of $1.25(c) for the first color and $0.85(c) for each additional color.